Today's highly sophisticated biomedical equipment has greatly enhanced the quality and efficiency of the patient care our healthcare facilities are able to deliver. However, this equipment also requires a higher level of maintenance. Staying on top of all the warranty periods, preventive maintenance schedules, software updates, corrective actions, and service bulletins for each piece of equipment and manufacturer can have an in-house biomedical team struggling to keep up. This is just one of the reasons many healthcare administrators have begun to outsource equipment maintenance and reap the benefits of using a depot repair service. 
Reduced Operating Expenses
Keeping a healthcare facility's daily operations running smoothly and providing the highest level of patient care is expensive. The administrator has to keep a close eye on operating expenses and reduce them whenever possible without negatively impacting the services the facility provides. Depot repair service can be a great way to accomplish this.

To handle biomedical equipment maintenance and repair in-house can take a significant bite out of the facility's budget. The cost goes well beyond hiring technicians and providing a dedicated workspace. There are often specific tools and diagnostic equipment needed to conduct proper equipment maintenance and repair and these can come with a very high price tag.

Space will also be needed to store the equipment waiting to be repaired. The larger the facility, the more equipment involved and the more space needed. This is valuable real estate that the facility could put to better use. In addition to that, the technology behind that equipment is constantly evolving, requiring ongoing training.

Outsourcing biomedical equipment maintenance and repair can eliminate the expense of creating an in-house resource. Biomedical depot repair service can provide your healthcare facility with superior quality equipment maintenance and highly skilled, certified technicians without all the overhead expenses. That savings can be diverted to improving other aspects of your facility.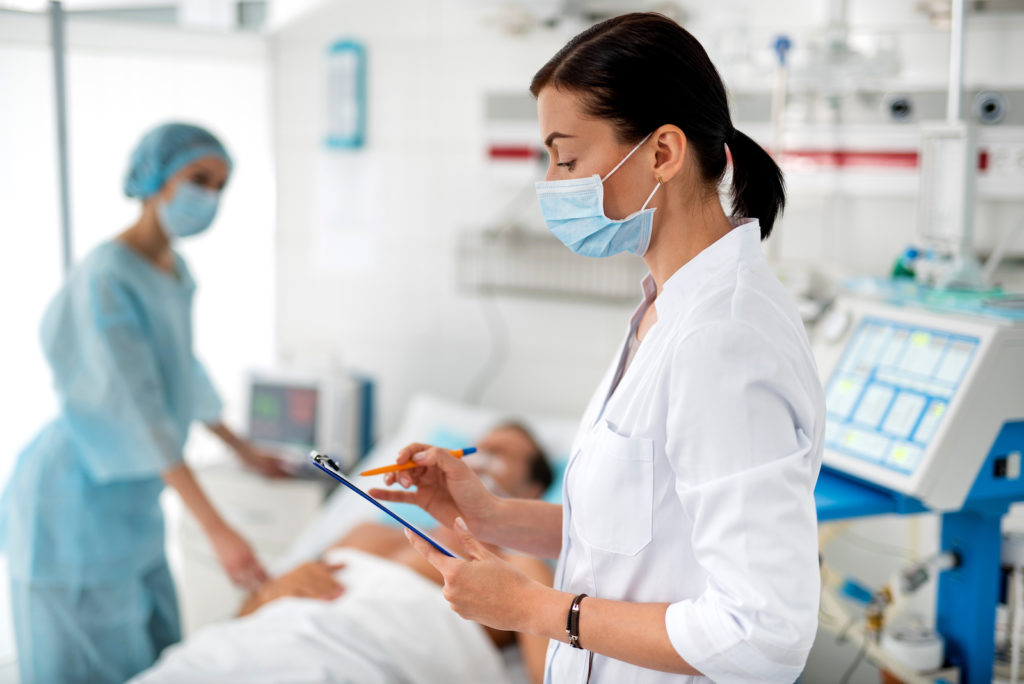 Optimum Performance and Longevity
The ultimate goal of equipment maintenance is to keep the equipment operating at peak performance. This not only helps maintain the highest level of patient care but it also reduces unnecessary wear and tear resulting from operating the equipment in less-than-optimum condition.

Outsourcing biomedical equipment maintenance and repair provides healthcare facilities with professional, top quality service from highly skilled biomedical technicians. Many depot repair services are authorized by certain manufacturers and have technicians that, in addition to their normal training, have device-specific training and certification from those manufacturers. This ensures that your facility's equipment is properly maintained, effectively diagnosed and accurately repaired.
Streamlined Repair Process
With a depot repair service, the repair process is simple. Ship the equipment to be serviced to the depot and, once service has been completed, it will be shipped back to your facility with detailed documentation. Many depot repair services partner with equipment rental companies. If there is an urgent need for a temporary replacement while the service is being conducted, that can be arranged and shipped out immediately. This helps to eliminate any disruption to patient care.
Depot Repair Service with Quality Medical Group
Quality Medical Group offers depot repair services nationwide as well as field service to facilities within the Mid Atlantic region to effectively address the changing needs of the healthcare industry. We offer multi-vendor service allowing facilities to work with a single service provider that streamlines processes, shortens response times and helps reduce administrative cost. Our technicians accurately and efficiently maintain your medical equipment to ensure it consistently operates at peak performance. We understand this is crucial to the safety and well being of both patients and healthcare professionals. Quality Medical Group specializes in the repair, preventative maintenance, and safety inspections of biomedical equipment.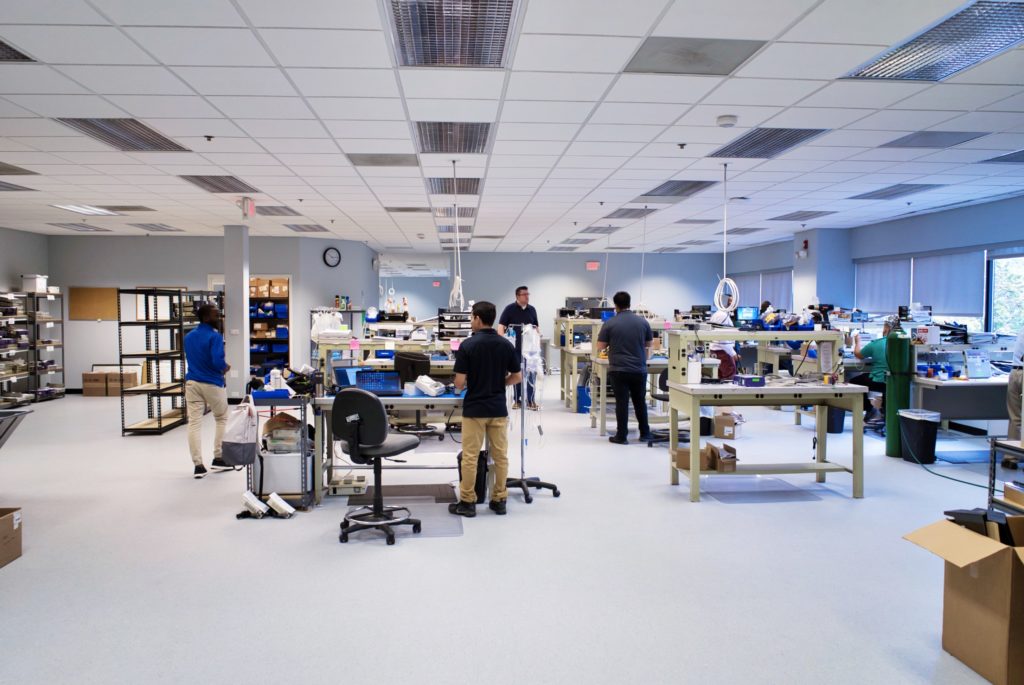 We are an authorized service center for Vyaire/Carefusion/Pulmonetics ventilators and are certified preventative maintenance providers for Respironics Trilogy ventilators. Our professional biomedical technicians can service all of your facility's equipment with detailed documentation that meets, and exceeds industry accreditation standards. We offer equipment rentals, service, and education to over 400 customers creating a one-stop source that converts customers into partners. Contact us today for all your facility's medical equipment maintenance and repair needs.