Technology is prevalent in almost every aspect of our lives. This is especially true with modern biomedical equipment. The growing importance of this advanced technology has created the need for an increased level of preventative maintenance. There are various guidelines to be followed and standards to be met, which can be confusing and overwhelming for a facility's medical staff. To ensure they are in compliance with all preventative maintenance and safety standards, many facilities are utilizing biomedical maintenance services.

Regularly scheduled preventative maintenance includes electrical safety inspections. The guidelines for these inspections regarding standards for healthcare facilities are primarily set forth by the NFPA (National Fire Protection Agency) and AAMI (Association for the Advancement of Medical Instrumentation). The AAMI/NFPA 99 has very specific guidelines for the inspections of equipment used in both patient-accessible and patient-restricted areas.

These inspections are extremely important to the safety of the medical staff and patients. They alert healthcare administrators of any improperly grounded or malfunctioning medical equipment that would pose a danger to those using it. Electrical safety inspections are typically conducted as part of the annual preventative maintenance of equipment. Newly acquired equipment should also undergo inspection before being put into use. Understanding the basic guidelines will reinforce just how crucial it is to remain in compliance.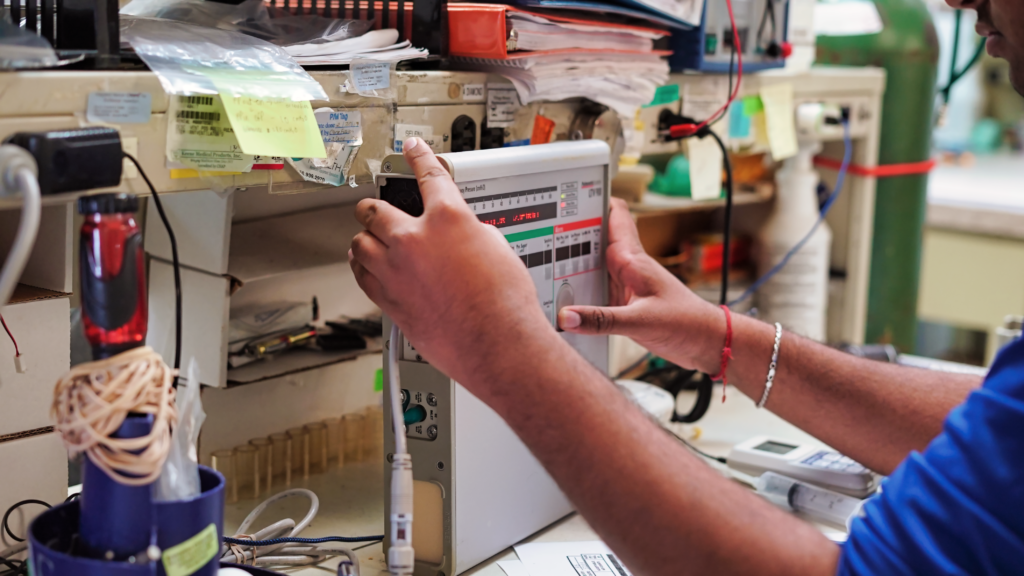 Visual Inspection
A complete visual inspection is conducted during annual maintenance. Biomedical maintenance services inspect the physical condition of equipment for flaws, cracks, deformities, tears, or any other visually apparent defects. This includes loose knobs or switches, frayed or cracked power cords, loose or damaged plug pins, and loose power plugs.

The biomedical technician will check that the lights and audio alerts are functioning properly when the unit is operating. They will also make sure the equipment is labeled with a current electrical safety inspection sticker and that only hospital-grade power cords are being used. If any issues are discovered, the equipment must be removed from service and scheduled for maintenance or repair.
Leakage Current
Another vital part of electrical safety inspections for medical equipment is accurately measuring the leakage current. This is the current that flows from either AC or DC circuit in equipment to the ground. Safety grounding is used on medical equipment to drain off leakage current and requires three-wire connection with a three-pronged plug. The only exception is double insulated devices that have cords with two conductors. The purpose of safety grounding is to prevent shock hazards.

Leakage current is typically measured with a clamp meter to determine if levels are at or below a safe level. This level will vary depending on the specific type of equipment. Leakage current testing should be done before permanently wired equipment is installed. For multiple devices that are connected, they should be separated and measured individually.

Biomedical maintenance services will be aware of the appropriate level for the equipment being inspected and the proper way to test it to determine if the leakage current falls within a safe level. If the leakage current is too high, the equipment will be removed from service and scheduled for maintenance or repair.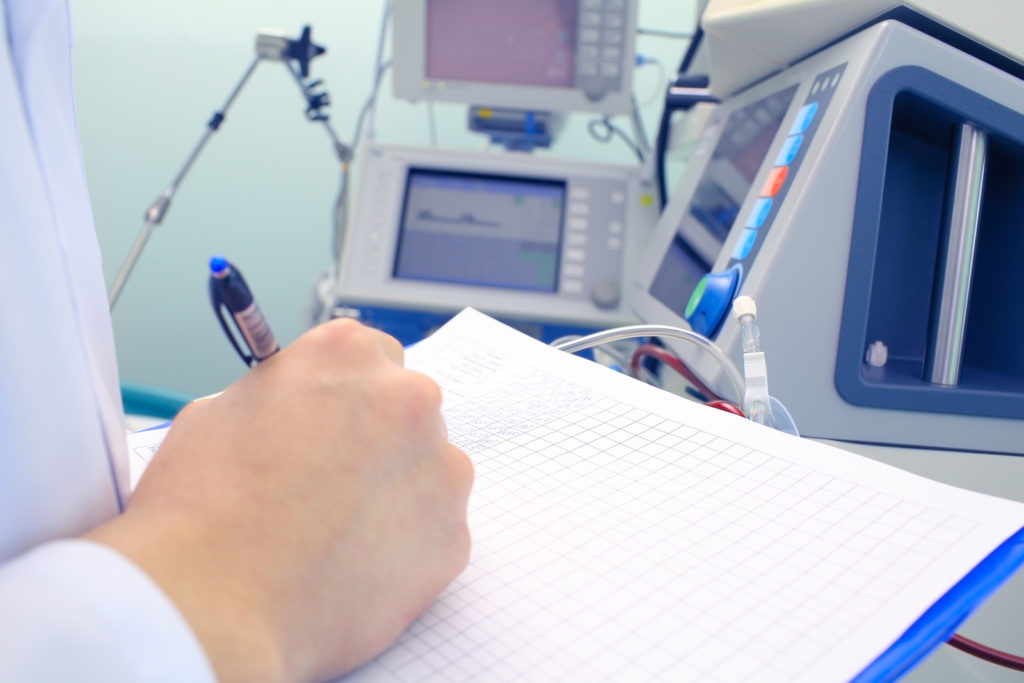 Documentation
Documentation of these inspections is required for compliance. This documentation must be entered in the maintenance log and include the piece of equipment inspected, inspection frequency, inspection procedure and the biomedical technician responsible for the inspection. Inspection reports are signed by the technician and include the description, serial number, ground fault, and current leakage for each piece of equipment and will indicate where reports will be filed.
Benefits of Utilizing Biomedical Maintenance Services
While this overview of electrical safety inspections only scratches the surface of what's involved, it's easy to see the vital role they play in providing safe, high-quality, diagnoses and medical care. Having electrical safety inspections conducted by a professional biomedical services provider as part of annual preventative maintenance will ensure patient/staff safety, prevent interruption of services, maintain a high level of patient care and provide a more cost-effective solution.

Quality Medical Group's team of certified technicians and engineers provides professional biomedical maintenance services that enable healthcare facilities to ensure facility safety, simplify their processes, deliver superior patient care and maximize their assets. We can provide repair and preventive maintenance on all biomedical equipment. We provide field service in the Mid-Atlantic region and depot repair service nationwide. Through our partnership with Infiniti Medical Solutions, we can also offer fast efficient equipment rentals. Contact us for all your biomedical equipment inspection, preventative maintenance, and repair needs.