Chronic obstructive pulmonary disease, commonly referred to as COPD, is a term used for a group of diseases that result in the restriction of airflow and other breathing-related health issues. It is estimated that about 12 million adults in the U.S. are diagnosed with COPD, and 120,000 die from it each year. An additional 12 million adults in the U.S. are thought to have undiagnosed COPD. In recent years, non-invasive positive pressure ventilation or NIPPV has been found to be effective in treating COPD. NIPPV ventilators provide those living with COPD a better quality of life and reduced hospitalizations. One of the devices at the forefront of this industry is the Respironics Trilogy Ventilator by Phillips. To understand how the Trilogy ventilator can improve everyday life and help keep COPD patients out of the hospital, let's explore the benefits it has to offer.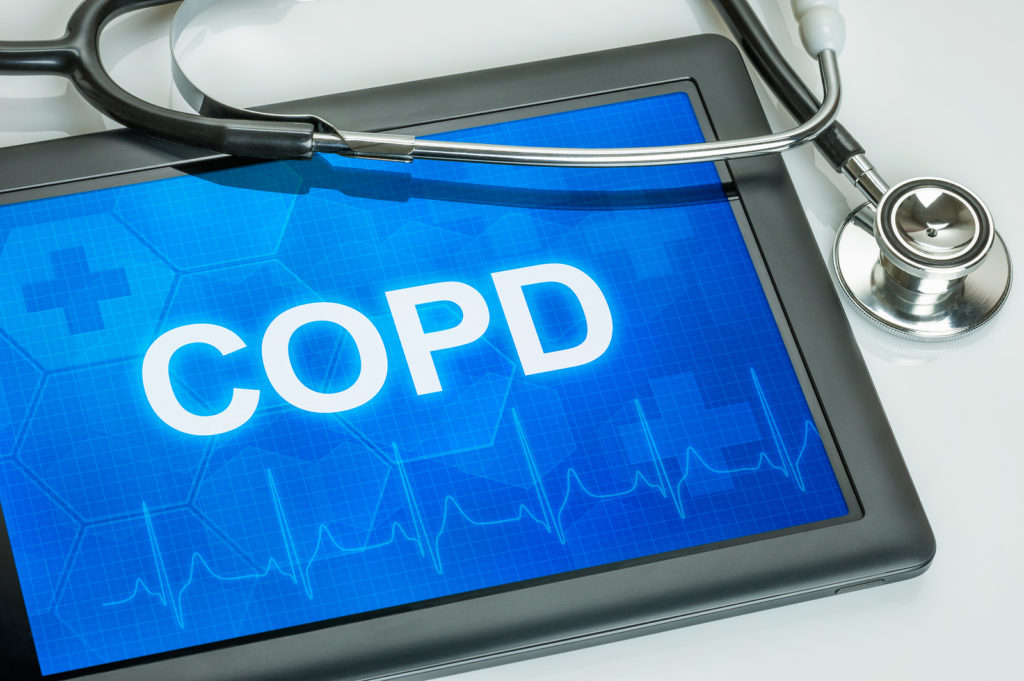 Trilogy Ventilator Features and Benefits
When the term ventilator is mentioned, for many people it brings to mind large, awkward medical equipment meant for use in the hospital but that is no longer the case. There have been great advancements made in this sector of the medical equipment industry. Today's ventilators streamline the transition from acute care to home care, while increasing the patient's comfort and mobility once they are home.

The Trilogy ventilator is barely larger than most modern CPAP machines. Weighing in at only eleven pounds, the Trilogy Ventilator features a large, easy to read digital display screen allowing all relevant settings data to be easily and continually monitored. The device offers a detachable and internal battery power source as well as a normal wall plug. Each Battery source can provide 3 to 4 hours of operation and Trilogy's SD card stores data for up to one year. It can be placed on a bedside table or attached to a rolling cart or a wheelchair. This will allow a patient to move about their home or even travel outside their home with greater ease and the confidence of knowing they aren't compromising the level of therapy they are receiving.

The Trilogy Ventilator is often referred to as the Trilogy BiPAP machine, as it uses Philips Respironics-patented BiPAP technology to provide the most comfortable and appropriate flow of both air and pressure for each patient's specific needs. While it may be best known for non-invasive ventilation therapy, it can also be used by patients who require invasive ventilation. For non-invasive therapy, the Trilogy is used with a mask and, for invasive therapy, an endotracheal or tracheostomy tube is used. Trilogy's versatility allows it to effectively treat a wide variety of respiratory issues. Trilogy also offers Care Orchestrator, providing remote patient monitoring, taking home ventilator care to the next level.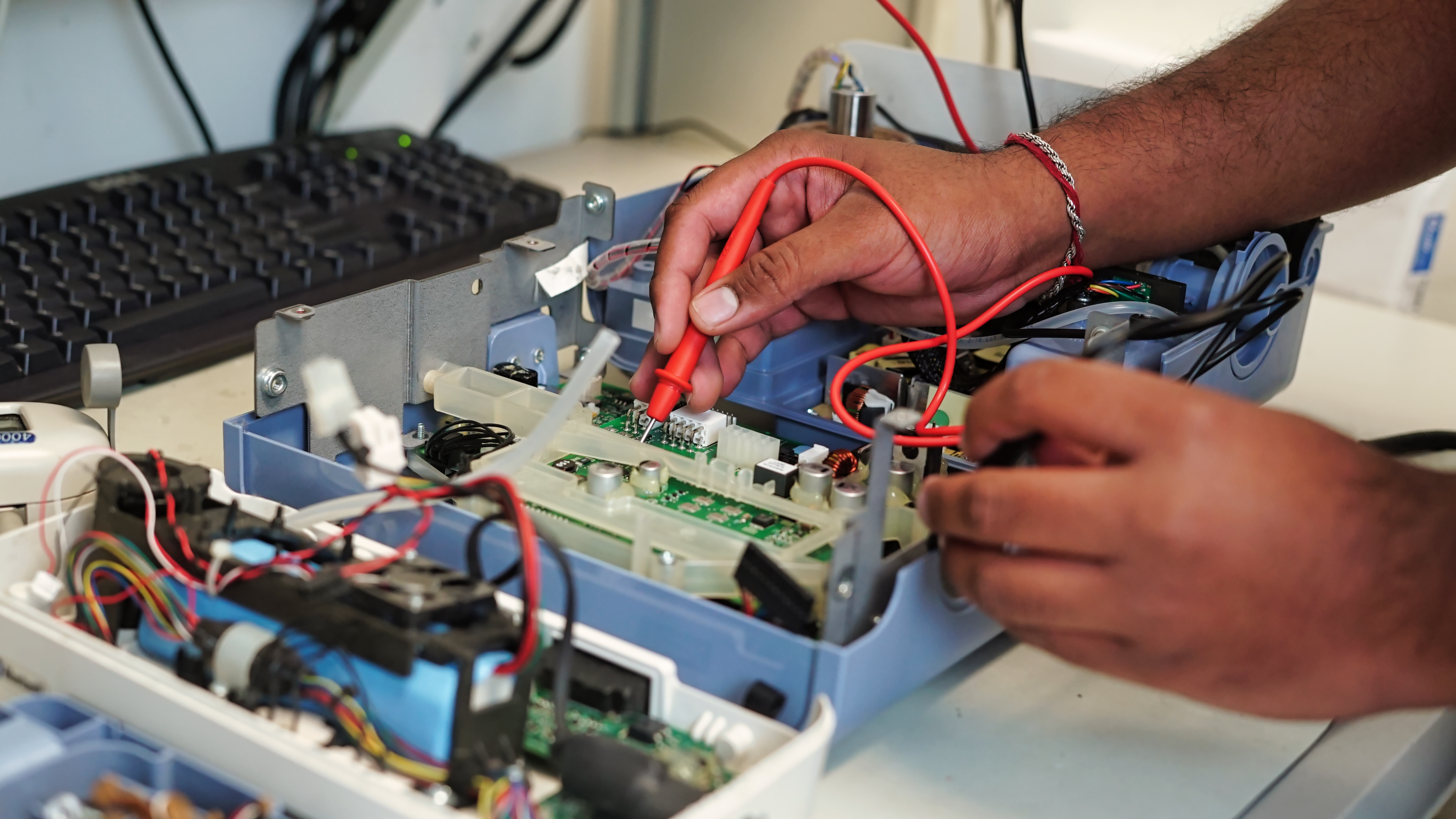 Respironics Trilogy Repair and Maintenance
As with any medical equipment, it is important to make sure that ventilators are properly maintained and operating at peak performance. Quality Medical Group specializes in respiratory equipment and is certified preventive maintenance providers for Respironics Trilogy ventilators. We are also an authorized warranty service center for Vyaire/Carefusion/Pulmonetics and can repair all your biomedical equipment.

Quality Medical Group provides depot service, nationwide, and field service within the Mid-Atlantic region. We are proud to partner with our sister company, Infiniti Medical Solutions, to offer our customers equipment rentals of all the products we service. Both companies provide excellent customer service, making them one of the most trusted medical equipment companies in the healthcare industry. Contact us today for top-quality service of Respironics Trilogy ventilators and all your biomedical equipment.