Prior to the 1950's Copenhagen polio epidemic, negative pressure ventilation devices were commonly used to assist patients with acute respiratory failure. Because the demand created by the epidemic left these ventilation devices in short supply, it became necessary to provide ventilation by hand via an endotracheal tube. While this type of positive pressure ventilation proved to be effective, administering it by hand was not efficient. Like many medical devices and procedures, the way positive pressure ventilation is administered has evolved from cumbersome devices that immobilized the patient to compact, portable, non-invasive devices like the Trilogy ventilators.

These devices provide the necessary respiratory assistance while allowing patients to retain much of their mobility and move about without compromising ventilation therapy. Before exploring the benefits of the positive pressure Trilogy ventilators, let's take a minute to understand the difference between negative and positive pressure ventilation.
Negative Pressure vs Positive Pressure Ventilation
The most commonly recognized negative pressure ventilation device is the iron lung. Invented in the 1920s, this large, tank-like device encases the patient's entire body, leaving only their head exposed. By using negative pressure, the device increases pressure around the chest, creating a depression inside the patient's airways allowing air to flow into the airways and lungs. This causes the chest muscles and diaphragm to function the way they would normally to move air into and out of the lungs. By 2018, there were only three iron lungs still in use in the US. It has been replaced by a smaller machine known as a cuirass ventilator.

Positive pressure ventilation is accomplished by raising the pressure at the airway to inflate the lungs directly. Initially, this was only accomplished by intubation, a procedure where a tube attached to a ventilation device is inserted down the patient's throat and into their windpipe, making it easier to get air into and out of the lungs. These positive pressure ventilation devices have also evolved. Many of today's models are non-invasive, using a nasal or face mask to deliver pressure to the airway rather than an intubation tube. The ventilation units have become much smaller and easier to transport, making them effective for use in medical transport and patient's homes as well as in medical facilities.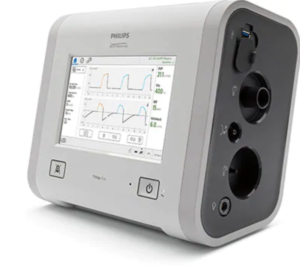 Benefits of Trilogy Ventilators
The Trilogy family of ventilators includes the Trilogy 100, 200, 202 and the newest addition the Trilogy EVO. These ventilators use Philips Respironics patented BiPAP technology. This technology allows these devices to provide the most comfortable and appropriate flow of both air and pressure for each patient's specific needs. 

Trilogy ventilators are extremely versatile, offering adjustable therapies. They are capable of providing both non-invasive and invasive ventilation therapy. This versatility makes these ventilators suitable to treat patients with a variety of health issues including COPD, respiratory disorders, spinal cord injuries, muscle or nerve disorders, and more. It also allows patients to easily transition from a medical facility to in-home care.

While each Trilogy ventilator has its own unique features, they all provide innovative safety features to provide peace of mind to patients and caregivers. These features include large, easy to read digital display screens, extensive data storage, AC/DC power capabilities and connection to Care Orchestration, a HIPAA-compliant cloud-based patient management system. This helps healthcare providers deliver quality respiratory care while improving care coordination, eliminating unnecessary home visits, streamlining their workflow and prioritizing patient needs.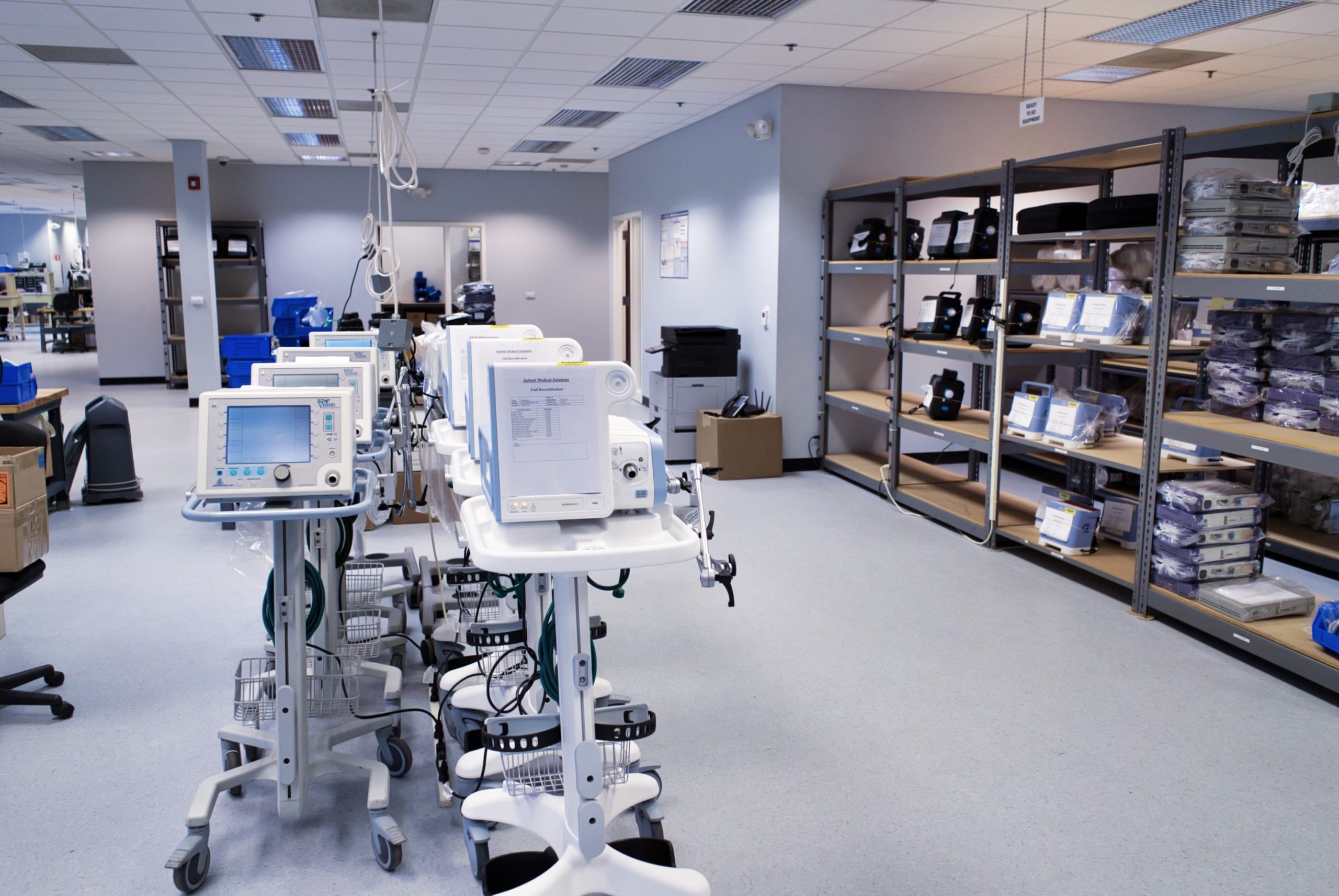 Expert Preventative Maintenance for Trilogy Ventilators
Biomedical technology is constantly evolving and companies like Philips Respironics and Vyaire/Carefusion/Pulmonetics are at the forefront of these innovations. They manufacture biomedical equipment that provides superior ventilation therapy for the modern age. Dozens of safeguards, ease of use and the ability to create specialized treatment strategies for patients makes Trilogy ventilators a popular choice among medical professionals caring for patients with respiratory conditions.
Quality Medical Group employs manufacturer-certified Respironics Trilogy technicians to ensure expert and efficient repairs for your trilogy ventilators and all your facility's biomedical equipment technology needs. If you'd like to arrange device services or rentals, do not hesitate to reach out and contact us today.