Quality Medical Group celebrates its 20th year in business with the opening of its new facility in Somerset, New Jersey. The biomedical equipment service company specializes in the repair and maintenance of respiratory equipment and is currently the only authorized service provider in the country for the VOCSN, the new multi-function ventilator from Ventec. Recently featured in the November issue of HME News. Jeff Brown, co-owner and vice president of business development and Harry Brickman, director of information systems and marketing, talk about how the company has evolved and the expanded services this new facility will enable to provide.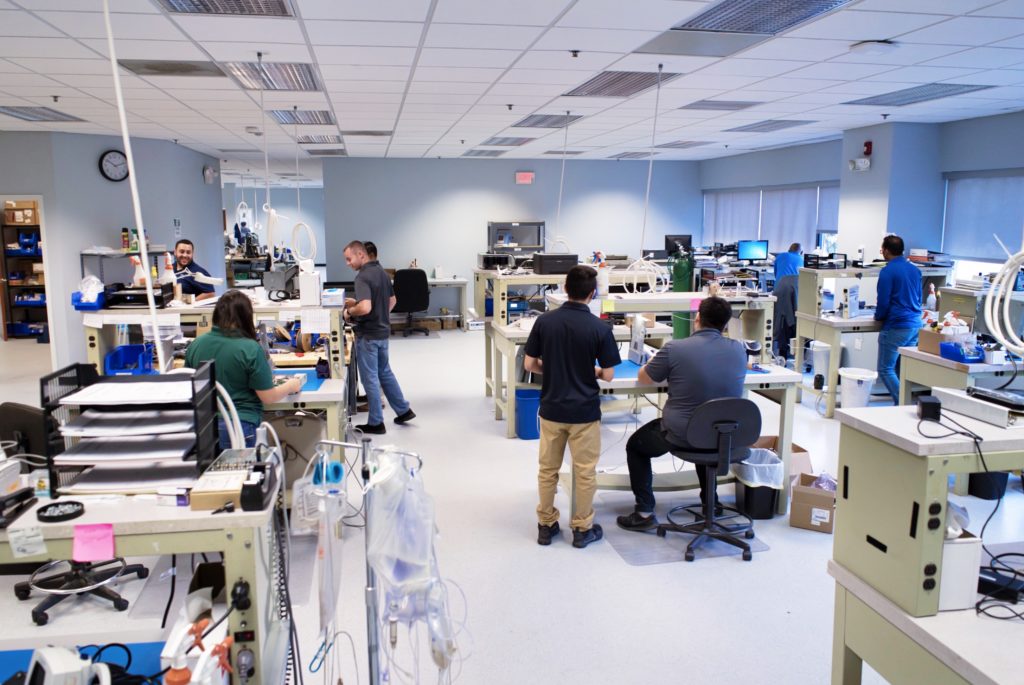 Quality Medical Group at Your Service
by: Liz Beaulieu
Monday, October 7, 2019

SOMERSET, N.J. – Quality Medical Group, in its 20th year of business, wants to expand its business nationally with support from a new 25,000-square-foot home base here.